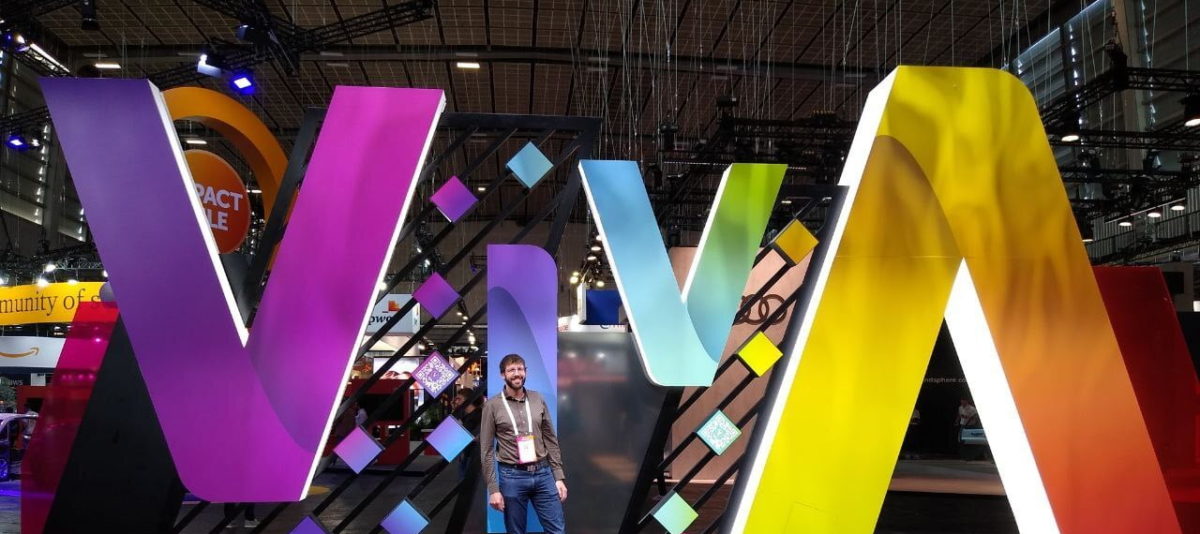 Viva Technology 2023: A First-Hand Account of Innovation
This year's Viva Technology broke all records. On the Parisian conference floor, over 150.000 visitors from 174 countries marvelled at the presentations of 11.400 startups and 2.800 larger exhibitors. Online, another 405.000 people joined their ranks to listen to over 450 speakers, including such renowned names as Marc Benioff, the CEO and co-founder of Salesforce, and the French president Emmanuel Macron. With these impressive numbers and headline speakers, Viva Technology cemented its status as the new global meetup leader for innovative startups and the technological- and digital industries.
As a long-time partner of the International Data Spaces Association (IDSA), wetransform was one of the lucky few to be invited to co-exhibit at the German-French Tech booth. With this booth, Germany and France celebrated the 60 year anniversary of the signing of the Élysée Treaty, which established a new foundation for relations and brought an end to centuries of French–German enmity and wars.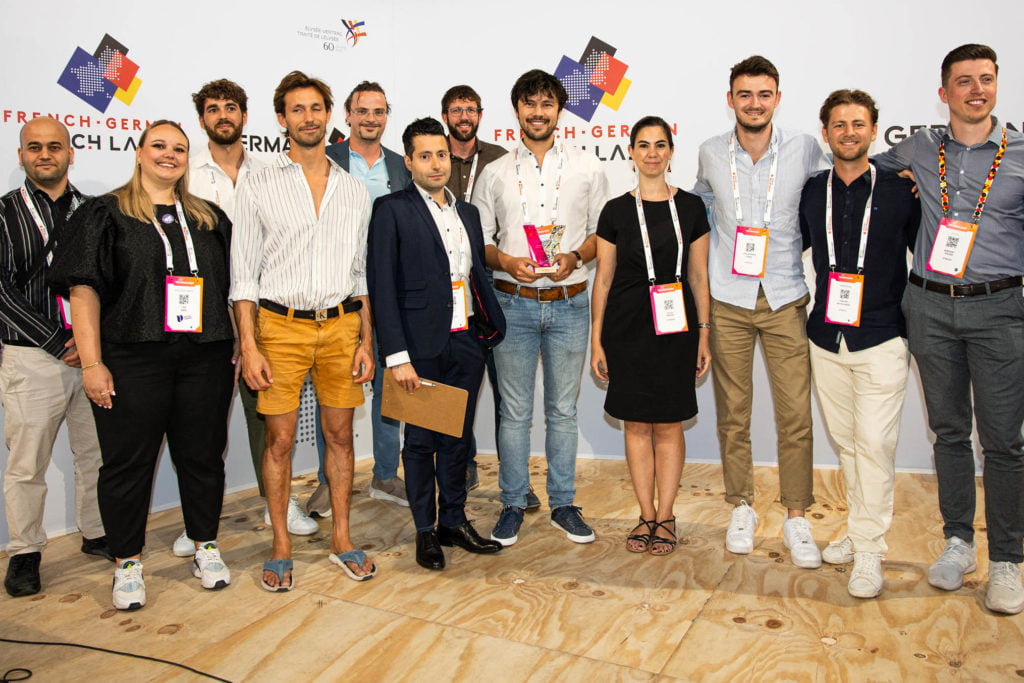 The Event
The event focused on hot-button subjects. Sustainable Development Goal (SDG) initiatives by both larger corporations, such as Google and Amazon, as well as smaller companies were placed in the spotlight. Recent technological developments surrounding Web3, Blockchain, Quantum computing, and the Internet of Things were eagerly discussed.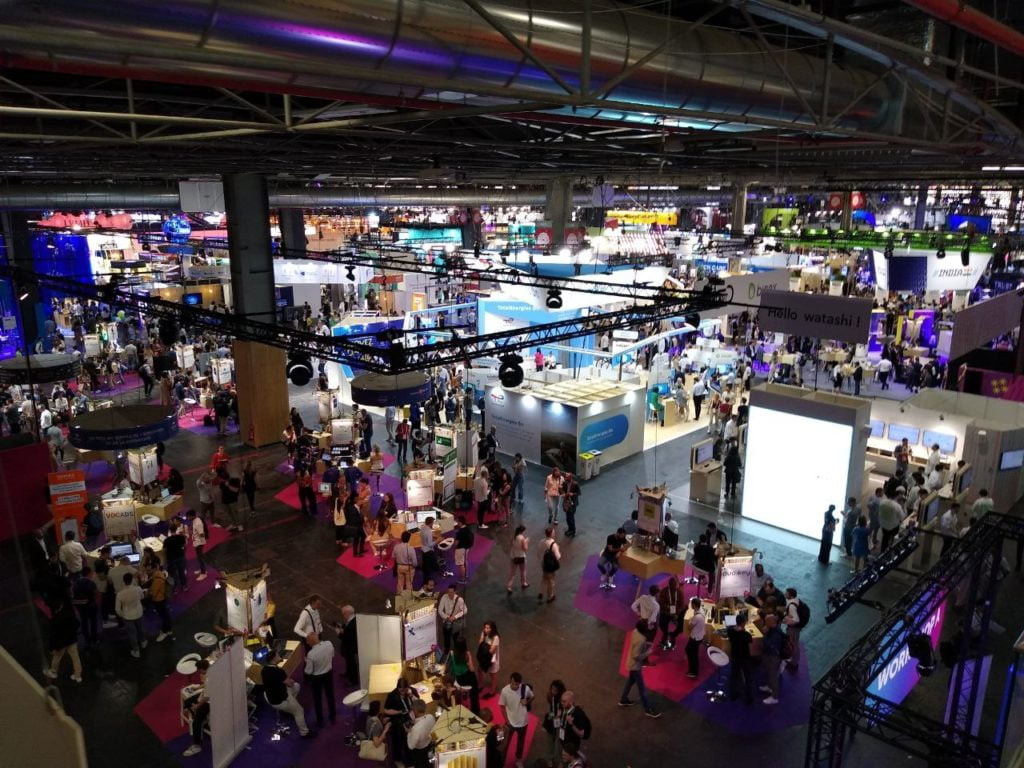 As green data experts, wetransform was invited to outline the building of environmental data spaces and to hold a pitch on our approach to green data ecosystems. In both presentations, we outlined challenges and solutions around Artificial Intelligence and Climate Tech.
While sustainability and environmental innovation were important topics at the conference, we did note that there are only very few organisations that work on more horizontal solutions for environmental data. You will find very specific solutions around specific types of sensors, as well as large cloud computing platforms with integrated remote sensing data, but when it comes to applying data spaces standards to environmental data, there aren't many solutions yet.
This made it even more important for us to be present and expose a wider audience to this vital solution for the effective and trusted exchange of environmental data.
The Gateway to Green Data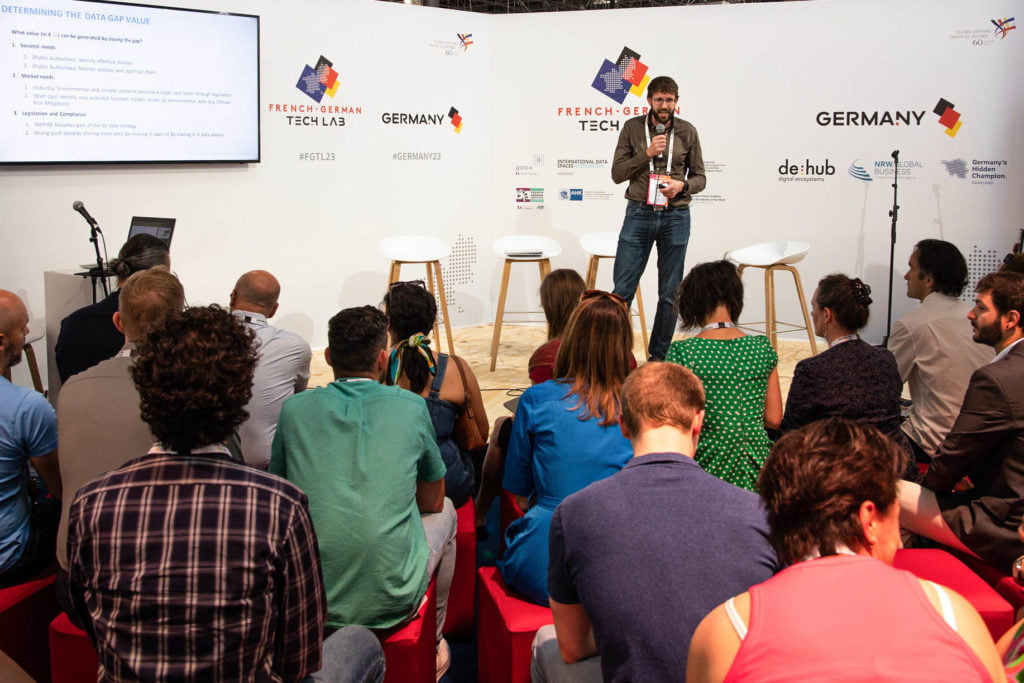 Climate change mitigation, the reduction of greenhouse gas emissions, and improvements to biodiversity all require swift and effective action. The use of environmental data is vital to tackle these challenges and create a healthier world.
Today, most of this data is hard to find, difficult to access, and a pain to work with.
Environmental Data Spaces change that: Inside a data space, you can share classified data while retaining full sovereignty and control of how it is used. Highly secure and seamlessly interoperable, this innovation in data access provides advantages for businesses, institutions, and society at all levels by empowering evidence-based decision-making.
To learn more about this green data innovation, check out our most recent blog post on the subject!
Conclusion
Attending Viva Technology 2023 was a great experience!
The coming together of so many different companies and people allowed us to experience the community and its technological breakthroughs first-hand. Such events can blow your mind in terms of technical innovations, the crowd and, of course, the fun factor.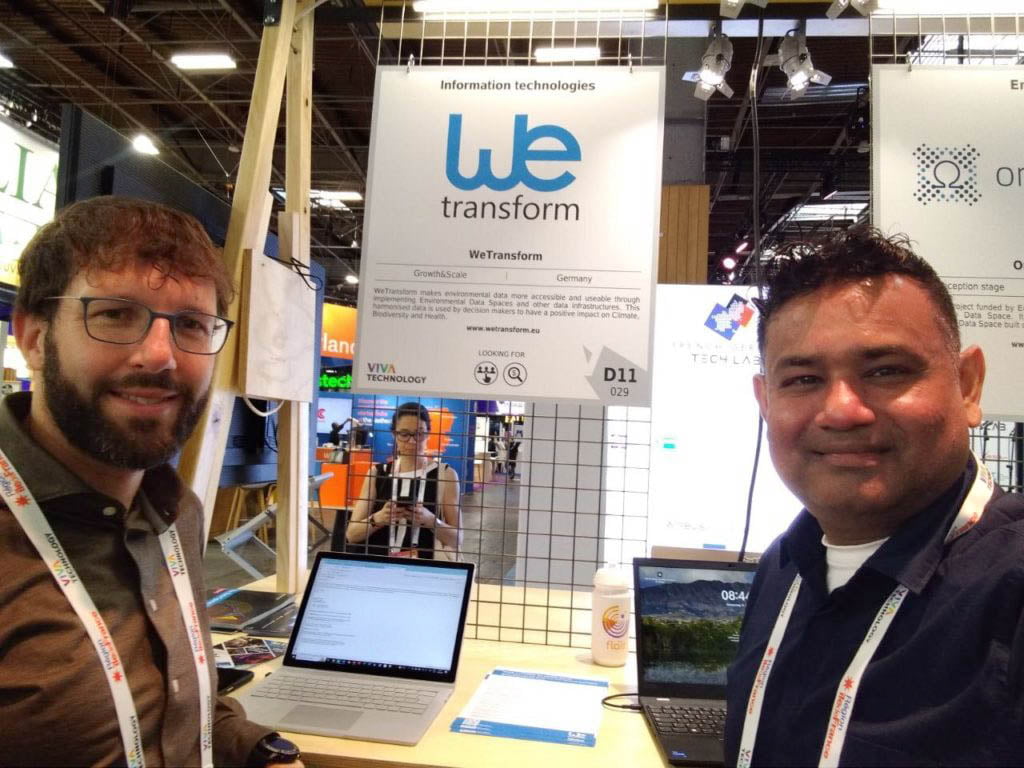 It also allowed us to showcase our own advancements to a larger audience.
wetransform's innovative data solutions help tackle issues ranging from climate change to housing shortages. In this, we are trusted by both governments and private organisations to help drive spatial and environmental data interoperability and accessibility.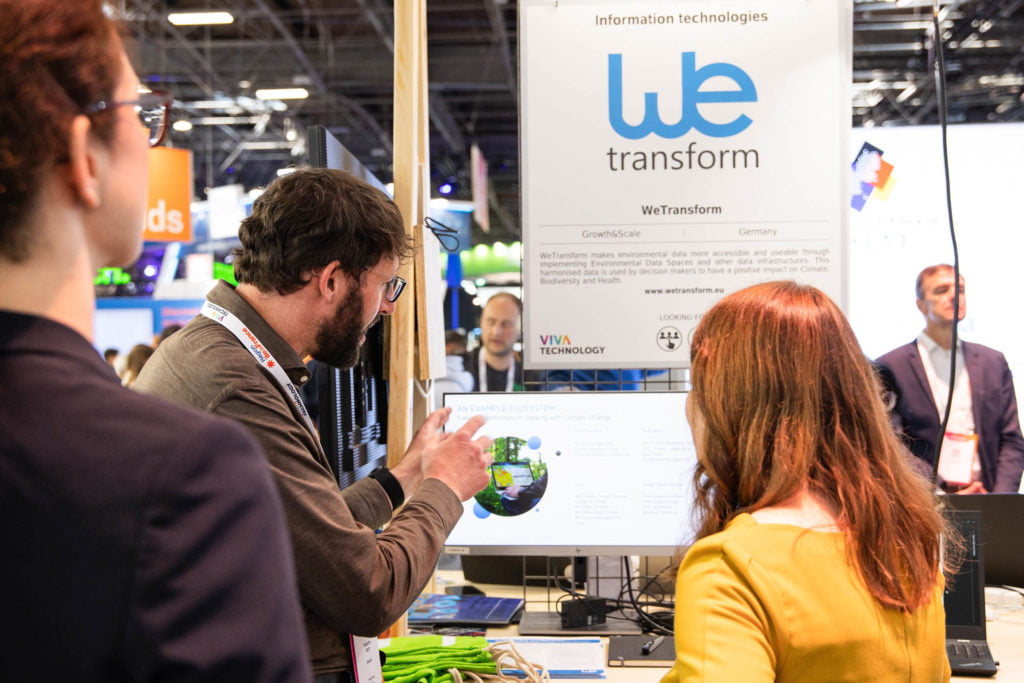 Due to this position of trust, we are involved in projects as far-reaching as AI-assisted forestry, seabed fauna tracking, the management of drone usage, and many others.
At Viva Technology, we were able to discuss our work on these thrilling topics with entirely new people and gain valuable insights from their perspectives.
If you are interested in the things we are working on, regardless of whether or not you managed to encounter us at Viva Technology, please feel free to drop us a line!