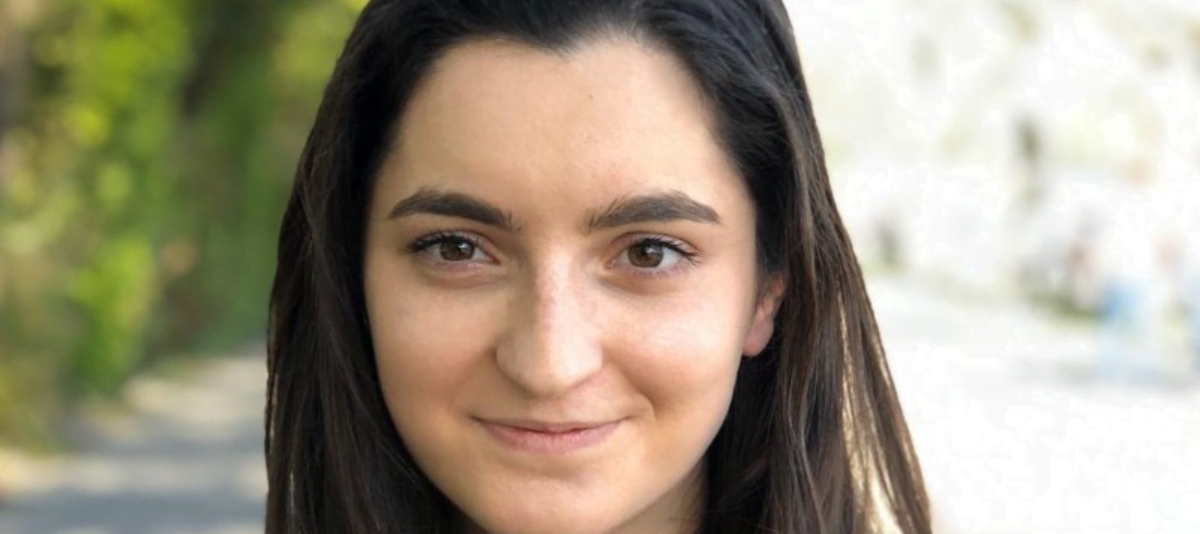 Meet a wetransformer – Livia Mano, User Interface Engineer
During this series, we are looking to show off the many different humans who work at wetransform, as well as take the opportunity to get to know each other a little better.
Thank you for joining us, Livia! Could you please start us off with an introduction?
My name is Livia Mano, I have a master's degree in computer science from the University of Konstanz. Prior to that I was also studying computer science in my hometown of Tirana, Albania. I've been here in Germany for four years now, initially for my education and now to work at wetransform.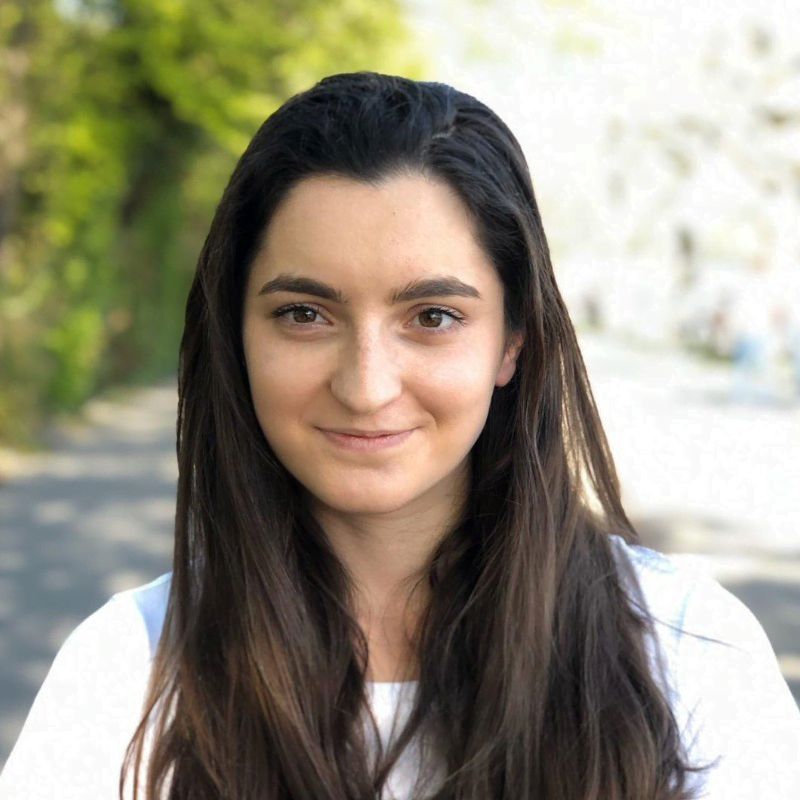 The topic of my master's thesis was about environmental geospatial data visualisation. I feel lucky that I am working on a similar direction here at wetransform. Translating ideas of environmental protection into a professional career is an opportunity I am very happy to have been able to embrace.
That definitely sounds like it lines up well with what we do! So, what exactly is your role here at wetransform?
Right now, I'm working on frontend development. My official title is User Interface Engineer, which basically means that I am responsible for all the visual interfaces of wetransform's tools. This is mainly hale»connect, but also includes research projects like BenINFOS and fAIRport.
Sounds like you've got your hands full! Which of your tasks do you find the most exciting?
I'd say it's a real mix.
The research projects are probably the most fun, because you get to create something and work on a project from scratch, but the development and maintenance of hale»connect is also very interesting. There, you get to explore the legacy code and improve it where needed.
As someone who gets to explore our tools in-depth, how would you describe what they are and what they do?
The way I explained it to my mum, is that you have different kinds of agencies and institutions (e.g., the Ministry for the Environment) that are recording and maintaining different types environmental data. That could be anything from forest density to noise levels. There is a need to standardize all of this information, and that's where hale»connect and hale»studio come in. These tools allow our clients to input their data sets and transform them into their required format, INSPIRE for example.
What are some of the things you've enjoyed in the time that you've been here?
Work-wise, there have been a lot of "aha!"-moments. I really enjoy working on something and get results through cooperation and sharing experience.
Visiting our office in Darmstadt and talking to people is also really enjoyable. To be honest, I don't know if I would want it fulltime, but I think we have a nice balance between time together and working from home.
Culturally, I've already had the luck and privilege to have worked with women in higher positions in tech before and was very pleased to see that that was the case here as well. I have been fortunate to work with people who happen to be women, who have amazing knowledge, are willing and able to share that knowledge, and be true leaders.
I like this at wetransform, because it's not something you get slapped in the face with as some sort of hiring goal. People get treated like professionals, regardless of their gender, and to me it's important that I'm not seen as a "female software engineer", but rather a "software engineer". I feel that everyone at wetransform has always addressed both myself and female colleagues like that.
How would you like to see the company grow? Do you have dreams for our future?
As an employee, I would like for us to transform ourselves into an even more major player in environmental data.
In the end, it's about sharing data and making data available to everyone who has an interest. Of course, there are hundreds of factors at play there, but new developments such as data spaces are an important step not only for us as a company, but for future decision-making in general.
Speaking of a world outside the company, what do you like to do when you are not hard at work on our user interfaces?
Much as I enjoy coding kickass stuff, outside of work I'm trying to focus on physical activity and spending time in nature.
I like going out for food and drinks with friends, or getting together to watch movies, but I also want to spend more time in nature. Hiking, mountain climbing, and visits to the beach are all things that I'm interested in.
It's not necessarily a direct link to all the environmental data we work with, but I really enjoyed the nature walks we took during the offsite workshop. I even realised that I might be a snow-person, even if I'm certain that nothing tops the beach. They can both exist in my life!
If you're interested in working at wetransform, check out our careers page!