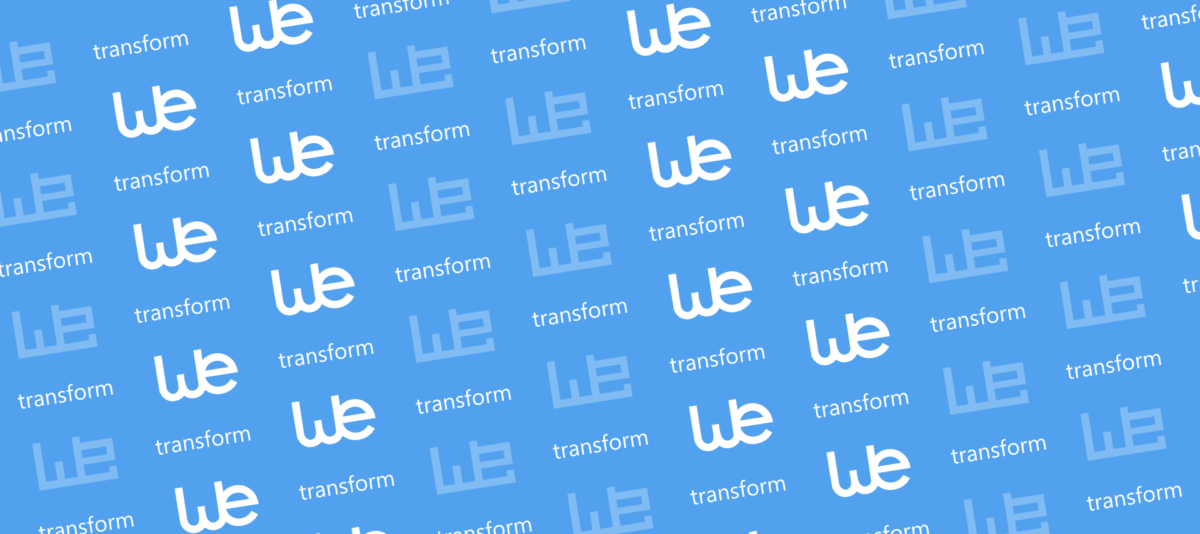 INSPIRE Conference 2021: The Future of INSPIRE
Like last year, the INSPIRE conference was again held virtually. We all keep rooting for a physical conference in Dubrovnik, and it looks like next year we can finally make the trip!
The key theme of the 2021 conference was change. The community dove deep into the current status of INSPIRE, and where things are going given current legislative, governance and business needs.
There were a lot of concepts thrown around – Monitoring Reports, the Green Deal, the EU data strategy. Environmental Data Spaces. OGC APIs, alternative encodings, and use cases. The list only gets longer – and somehow the INSPIRE conference pulled all these dots together.
But it's easy to miss the big picture when you're down in the technical trenches of a 5-day long virtual conference. Let's try to zoom out (no pun intended) and see what the conference focused on and what it achieved.
First, let's define some of the terminology that popped up across sessions:
Green Deal: A set of policy initiatives by the European Commission with the overarching aim of making the European Union climate neutral in 2050.
EU Data Strategy: The European strategy for data aims at creating a single market for data that will ensure Europe's global competitiveness and data sovereignty.
Data Spaces: A data space is a data exchange where trusted partners share data for processing without sacrificing data sovereignty.
The state of INSPIRE today, and the way forward
There are 3 aspects to consider: legislation, governance, and technology. The INSPIRE Assessment report and INSPIRE conference sessions gave us a wealth of information on all three.
The assessment report called for:
Avoiding overspecification: Generally, avoid overly complex models. In some INSPIRE guidelines, there is a lot of unnecessary structure.
Demarcating technical and legal aspects: The INSPIRE Implementing Rules often go too deep in the technological aspect. This overlap means that certain technological aspects are too rigid, and consequently the directive cannot accommodate technological changes easily.
Licensing frameworks: To "catalyse data sharing", we can't depend only on open data. To ensure the flow of all kinds of data, licensing frameworks need to be created, communicated, and implemented.
Bettina Rafaelson (COWI), Lise Oules (Mileu) and Nadine Alameh ([OGC) presented on this topic. Bettina and Lise gave a summary of a survey conducted in 31 countries and focused on finding where INSPIRE currently stands in the legislative sense. Lise said that, "the added-value of INSPIRE resided in the development of governance structures at national level for data sharing."
While acknowledging the positives, this session also spoke about the negatives such as inflexibility and overcomplexity. Bettina brought in important recommendations, as shown below.
Nadine built on this perspective in the closing notes of the conference and spoke of how INSPIRE legislation can be made future proof with respect to technological advancements such as the rapid development of standards. Given that public sector legislation often lags behind private sector innovation, this perspective was more than welcome.
The governance aspect was anchored in a community modus operandi perspective. Codrina Ilie (OSGeo) called for an agile approach to SDIs that captures the complex nature of member states, and said that communities such as FOSS4G were critical in helping us to stay aligned with ever-changing technologies. The Assessment Report pointed to the outdated INSPIRE specifications and INSPIRE Artefact management – two things that were not maintained properly, with several bugs and other issues having been around for more than five years. To deal with this, the INSPIRE community suggested a more agile model that could better accommodate stakeholders and different requirements.
The above graph from the report focuses on the results and gives an idea of how far technology has gotten. There's still a way to go for most member states to be fully INSPIRE compliant. As a community we had a large learning curve to get to this point, but we can't stop now - our tech stack needs to evolve to be compatible to a changing environment. The report outlined how we can achieve that:
Improve accessibility and findability of data, e.g. through Web Indexing
Maintain INSPIRE's focus on open standards and ensure compatibility with new technology
Harness the power of APIs and Alternative Encodings to make INSPIRE data useful for those outside the spatial data specialist niche
Future of INSPIRE
Undoubtedly, the biggest development for INSPIRE is the creation of the Green Deal Data Space.
The European Green Deal data space will make environmental data accessible, usable, and useful. It will allow data providers to maintain data sovereignty and protect sensitive data, while unlocking data access for thousands of applications that will help make society more sustainable.
As Hugo de Groof said, "INSPIRE is the blueprint for the European Data Spaces". INSPIRE has already achieved important steps, and many of the resources in the infrastructure could be considered "data space ready". The most important aspects are the shared semantics – the data specifications – and the fact that more than 40.000 data sets have already been made accessible.
However, there are also some major TODOs left open. These include defining the governance rules for such green deal data spaces. Governance rules will define who will contribute what to the data space, and what they are allowed to do with the data.
An essential part of any data space is trusted, certified processing services, such as analytic models, transformation services, or machine learning models. These still need to be developed for a wide range of applications, but when they are, they can be rolled out across the EU to achieve optimal impact quickly – exactly what we need to achieve the goals of the Green Deal.
Another aspect is to think about the prioritisation, procurement, development, and deployment of the infrastructure. If public authorities continue to take years in specifying their systems, more years in procuring them, even longer to let them be custom-built, it will take too long to establish data spaces at scale, and best practices will be slow to proliferate. Instead, we expect to see more standard products and Software-as-a-Service solutions, such as our current INSPIRE as a service offering hale»connect, or our future Dataspace-as-a-Service solution. Such infrastructures can be deployed to GAIA-X to achieve optimal digital sovereignty.
Now, this gives us the high-level strategic overview of what's going on. However, the devil of strategy lies in the details of implementation. Here's how the conference addressed how we can reach that perfect strategic output.
Governance: Going Beyond Priority Datasets
Governance changes need to occur on all levels. As mentioned earlier, we need to have an agile methodology to make these changes effectively. But there's more to it – we've found that most organisations still don't have INSPIRE, Open Data and other data strategies as a priority. To change this, organisations need to identify synergies and collaboration potentials and also ensure that long-term budgets are available where needed.
Additionally, as a community we also need to be open to the new, harness new cloud infrastructures such as GAIA-X and automated SaaS instead of increasing fragmentation by inventing individual solutions. Jürgen Moßgraber (Fraunhofer IOSB) spoke of the link between GAIA-X and INSPIRE and how this link promotes "cross-fertilisation of activities around data-sharing." Similar synergies can be exploited with other automated SaaS.
There's also a bigger picture. We saw an out-of-the-box perspective on this in the location interoperability session. CheeHai Teo from the UN-GGIM spoke about the Integrated Geospatial Information Framework and explained the necessity of having actors at the national level that push forward key geospatial initiatives. This kind of community push is what empowers successful SDIs. This session provided depth of content across different technical and political factors. It highlighted the synergies required between public sector and private sector players and demonstrated the full breadth of what local interoperability projects should look like.
Technical Stacks and the Industry Perspective
The INSPIRE conferences have always been a platform for sharing new technologies. The "Past, present and future of INSPIRE: an industry perspective" showcased INSPIRE tech stacks from the industry's point of view, and what can be expected in the future to make the date more useful. Safe Software did a good job of summing up some of the general challenges, as shown below.
Thorsten, wetransform CEO, spoke in depth about the innovations technical INSPIRE stacks will require to keep pace with the development's dynamic nature and requirements, especially given organisational constraints.
Thorsten emphasised that implementers need to consider maintenance requirements when building your tech stack, as the creeping costs associated with operations and maintenance can make for a very rude awakening. "Always take the infrastructure and product perspective, commit to long-term effort and funding. Even in other areas like Industry 4.0, success only came after sustained investments and long-term commitments."
There were also mentions of increasing INSPIRE's usefulness through alternative encodings and OGC APIs. Johanna Ott, consultant at wetransform, stated that she "really liked that we are not talking about how to implement INSPIRE any longer but that the focus is on using the data. We are finally at a point where we can start generating added value from the data we've all worked on in the last years."
As an example, wetransform showed how planned land use datasets are being used in Germany. These datasets receive over a million views each month, so it's clear that the data is important to data users. We also highlighted another project, in which we created drone flight zones by deriving them from the INSPIRE Protected Sites theme. The INSPIRE data filled in the data gaps that were present, and the result was a portal in which one can see drone flight corridors. Learn more about this project here.
Across all presentations in this session, alternative Encodings and new APIs were the two hot topics in terms of making better use of INSPIRE data – let's dig deeper.
APIs
APIs are one of the keys to unlocking the full value of INSPIRE data. Plus, APIs are relatively more mature compared to Alternative Encodings, as the interface needs to be defined only once. Alex Kotsev (JRC) left no ambiguity about the value of APIs in his session on technology trends.
So far, there are four new APIs, mostly focused on download of data:
SensorThings API: This type of download service is effective for delivering streams of sensor data and has already been approved as a good practice.
WCS 2.0 Download Service: The WCS 2.0 architecture is closer to WFS 2.0 than to the new OGC APIs. However, it adds value because it allows to access coverages very effectively.
OGC API, Features: This Download Service type is an entirely new API that builds on web standards and relies heavily on HTTP methods, JSON payloads and OpenAPI. It will likely be approved as a Good Practice very soon. A compliance test is already available in the ETF validator.
OGC API, Records: This is a new type of Metadata Catalogue interface, which pairs well with GeoDCAT-AP, a newer metadata format that is central to Open Data platforms. It is likely quite far away from being approved as a good practice, as the standard itself is not yet mature.
Alternative Encodings
Alternative encodings are a means to bridge the gap between a certain format and the needs of end users who want to work with the data. To enhance data usability, other formats or encodings can be used to complement the default encoding. In the context of INSPIRE, this can be an alternative encoding, i.e., one that fulfils all requirements of the INSPIRE Implementing Rule and thus be used instead of the default encoding. Most want to use simpler formats – but since these are alternative encodings to INSPIRE, the simpler formats must also contain sufficient information to make them INSPIRE compliant. These encodings were also mentioned multiple times in the Industry session on INSPIRE, and were seen as a creative way to make the most of INSPIRE data.
The beauty of a good alternative encoding lies in the fact that INSPIRE compliance can be proven practically through automated transformation from the alternative encoding to default encoding. For example, a Geopackage is relatively easy to create with a hale»studio mapping. The GeoPackage uses a flattened and simplified relational schema, it can be easily picked up by a transformation service and be converted to an INSPIRE compliant GML file – and boom, with only one manual and easy mapping, you have an alternative encoding and an INSPIRE compliant dataset. The flowchart below describes such a potential workflow.
The usefulness of INSPIRE: What can we actually do with INSPIRE?
Cross-domain problem solving
As we move onto data-driven decision-making mechanisms, location intelligence is impossible to ignore. It permeates across domains and industries.
The "Statistics and geospatial information" session showed how to optimize current statistical business processes such as the Generic Statistical Business Process Model with the help of geospatial data. We learned about how geodata can play a part in essential business processes and break silos across sectors and industries– for example, the type of geography can influence costs and risks associated with production and distribution.
We also saw how INSPIRE forms a basis for reporting processes in the e-Reporting session. In a joint presentation with Epsilon Italia, wetransform focused on the latest revision of the European Noise Directive (END) reporting. Stefania Morrone from Epsilon spoke about how INSPIRE can be linked with the END, and how similarities between the two directives such as same core information and common cross domain information lead to an optimised workflow. Thorsten's segment focused more on the technological aspect, and how reporters can leverage GeoPackage for further reporting optimization. He also spoke about the best practices for END reporting, such as flattening hierarchical structures and setting default dataset properties.
What does all of this mean for me?
From our perspective, the JRC and central groups like the MIG-T have now transferred the torch to the community to push INSPIRE forward. Here's what you can do:
Join in the governance party and encourage good practices: Keep things streamlined and homogenous by creating accommodating initiatives. And if you want to see a change, make it happen! We're there to help. It's up to us as a community to start initiatives, build roadmaps and get funding.
Keep your tech stack up to date by investing in maintenance and future developments such as APIs and Alternative Encodings. Try to future proof your toolkit by anticipating needs of data users, and act accordingly.
Join the environmental data spaces community to help define what Green Deal Data Spaces will really look like.
A concluding remark
Overall – the theme of the event was clear: Showcase use cases of INSPIRE data, and the future development of the INSPIRE SDI with respect to sustainable developments within the EU. It's clear that a transition is in the works and, here's how we're supporting it:
hale»studio: Further support for alternative encodings such as GeoPackage and transformed model templates such as the European noise directive in our latest release.
hale»connect: We will add general availability support for the OGC WCS API and OGC Features API by the second quarter of 2022. The development of the SensorThingsAPI is in progress, and we expect to push this update in 2022 though the exact timeline is to be confirmed.
And lastly, the next INSPIRE conference will take place in May 2022 in Dubrovnik! (You're welcome, Game of Thrones fans ?) You'll receive updates on that topic from us soon.