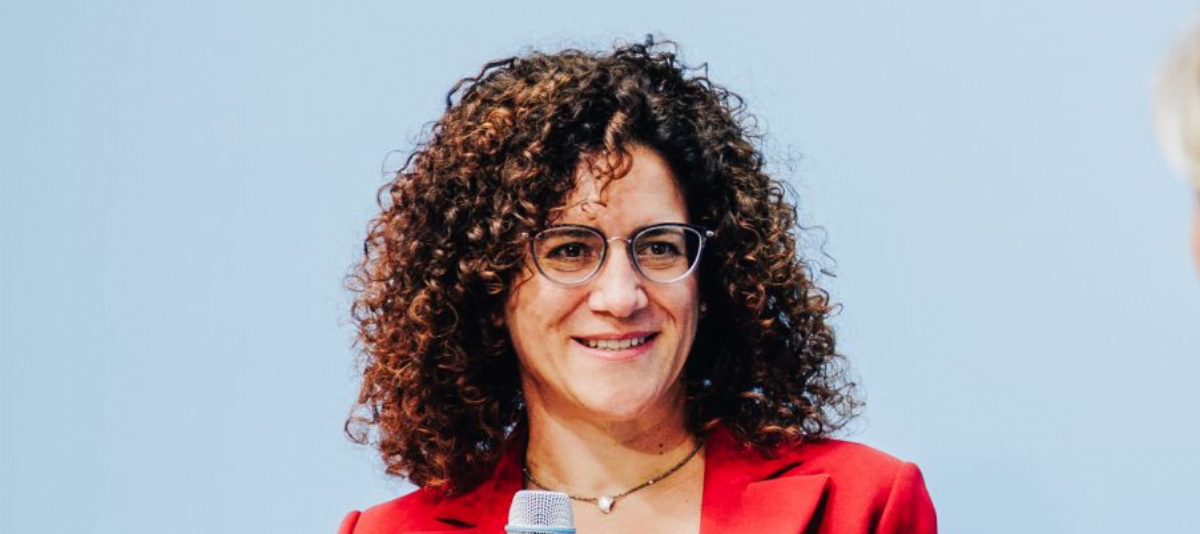 Meet a wetransformer – Flaminia Catalli, Lead Data Scientist
During this series, we are looking to show off the many different humans who work at wetransform, as well as take the opportunity to get to know each other a little better.
Welcome to this interview series, Flaminia! Could you please tell us who you are and what you do?
Of course. Let's start with my background. I studied physics… let's say "a while ago". After that, I had a PhD in Geophysics and spent a long time working in academia, convinced that that was where I belonged. I did research into seismology, which is about studying earthquakes. In my case, through physical and numerical models. However, after a decade in academia, I decided to call it quits and try something else.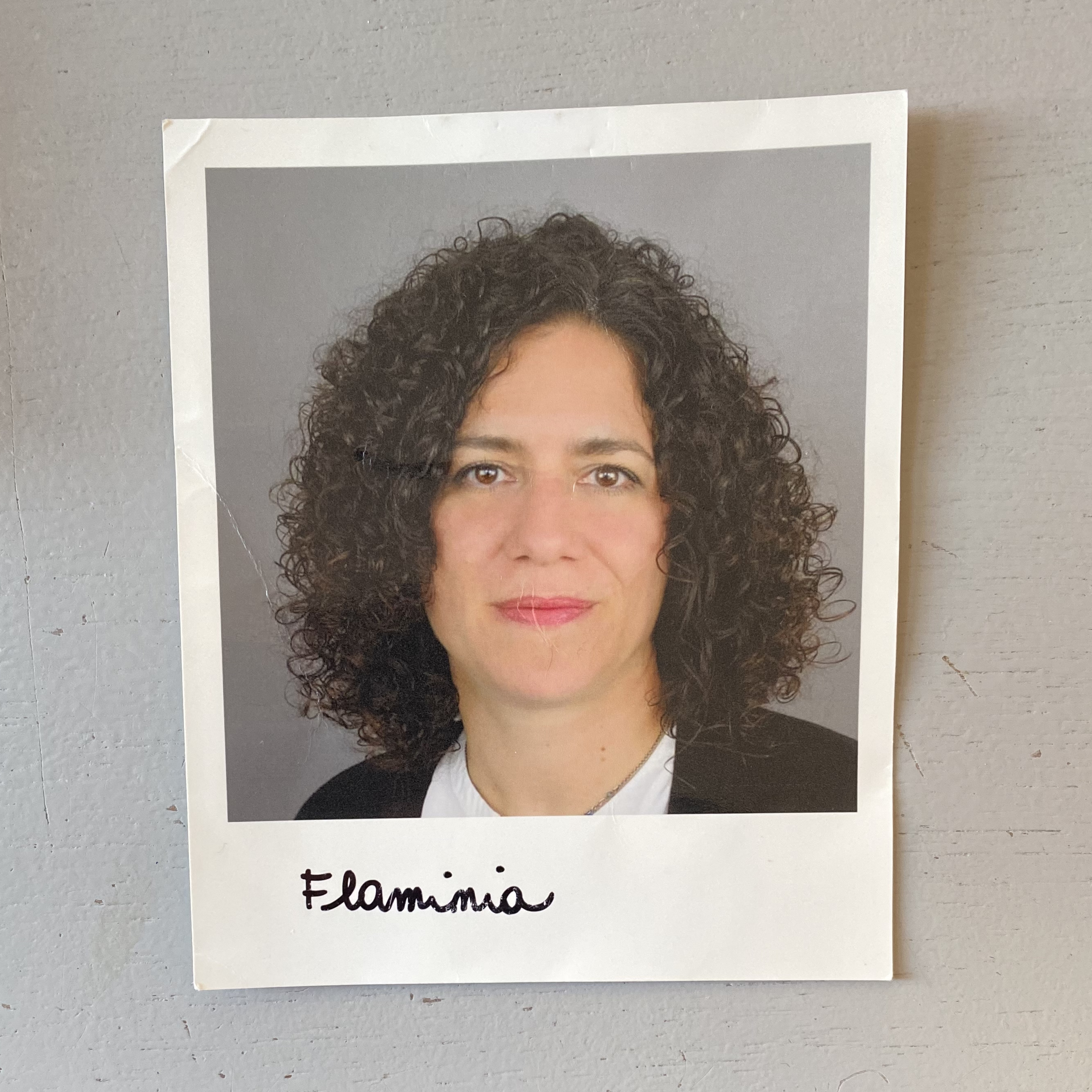 I pondered what it was a physicist could do outside of basic research and discovered that there was a lot of interest in something called "data science". Now, I didn't really know what exactly it was people in data science did back then, but to me the two words "data" and "science" were sufficient to make me think that I had the right skills to look into this a bit more. So, I did some online courses, was active in Berlin's meetup scene, and even participated in my first hackathon! Soon, I found myself with a new job.
What kind of job was that?
My first position as a data scientist was with a FinTech company in Berlin that dealt with online payments, a real change of topic from earthquakes!
Changing from academia to the private sector did not only change my field. I had to adapt my way of working and thinking, especially the speed at which I delivered results and the way of solving problems! At the end of that very first day, I was almost certain that I would not survive, but then I started discovering and learning so many new things that I was incredibly happy to have taken the leap.
What kind of things did you discover?
I learned that I like the different way of working.
I enjoy the higher pace and I like that you work on a product, rather than being lost in ideas for years on end, quite possibly without seeing an actual product at the end. That's something that happens a lot in academic research.
It also introduced me to the project management framework called Scrum, which I now am a big proponent of.
How did you come to join wetransform?
After about five years at that initial job, I felt like it was time for a change again.
My main wish was to return to something a little more scientific, something where the fruits of my labour would somehow improve society or aid the environment. That's what piqued my interest in wetransform.
The project that really caught my eye was FutureForest, which I now work on myself.
I learned about it through my network and read up on it online. The combination of machine learning, forestry, environmental science, and the fight against climate change really made me go: That's it! That's where I can put my newly acquired skills in machine learning as well as my background in geophysics to good use! It really sounded like the perfect match.
So now that you work here, what kind of challenges do you tackle?
My true first challenge was that when I was initially hired, the FutureForest project had not truly started yet. That meant that I could not yet start with the tasks I had been hired to do. I effectively needed to invent a temporary position for myself, which really pushed me to explore various facets of wetransform, as well as our products to find ways in which I could contribute.
I took my passion for Scrum and turned it into a Scrum Master certification, which allowed me to join in with our Product team. I feel we have made some real improvements there, which I love.
Being with that team also allowed me an entryway into Java development, which was an entirely new field for me. I am not trained as a software engineer, so it's not always easy for me, but I do enjoy getting outside of my comfort zone and learning new things.
As it turned out, the entirety of geospatial data was a new thing to learn. I joined wetransform convinced that geospatial data could not be very different from what I had seen in geophysics or even the data I worked with in FinTech, but nothing could be further from the truth. The formats, the files, the problems… everything was very new to me. Sometimes it still takes me a while to understand things, even after a year of working here!
Now that FutureForest is underway, I look forward to doing more machine learning. I like the feeling that comes from solving mathematical problems. In the end, it's what my background is in, and I've really missed solving statistical and mathematical problems.
You already mentioned some of the things you enjoy there. Do any further highlights stand out?
Well, I'm a very social person, so sometimes remote work is a bit of a challenge to me. That means that I really enjoy our regular meetups with wetransform's Berlin crew, as well as the occasional trips to the office in Darmstadt to meet with more colleagues.
That's also why I always try to put my heart into our Slack chats and make a bit of a party out of it, for example through the occasional game of Gartic Phone, and I would also really like to do more face-to-face stuff.
I like that there is a lot of space in wetransform to be who you are, regardless of gender, culture, or religion. This is incredibly important and not something to be taken for granted, so I try to enjoy it as much as I can.
Now that we know about your professional journey, could you perhaps tell us a little more about your interests outside of work?
I am the kind of person who always needs something to do. I don't like staying the weekend at home, just doing nothing. It drives me crazy.
In recent years, I really got into sports. Possibly to tackle my midlife crisis! I like going to the gym with friends, as well as rowing, hiking, and biking out in nature. There's plenty of opportunity to be active like that, particularly in Brandenburg.
I also have two kids to keep me busy here and occasionally go back to Italy to visit my mother.
On the rare occasion where I do sit down quietly, usually in the evening, I enjoy reading novels. Mainly detective stories and Italian classics.
Do you think the work/life balance at wetransform works well with such an active lifestyle?
I think it's perfect.
We are super flexible and there is a lot less intense pressure in our field than there was in FinTech. It's a great mixture between the freedom of academia and the structure of the private sector.
In such a self-organised and open environment, it takes a fair amount of self-discipline to stay focused and productive while free. For me, the driving force is believing in what I am doing and learning.
We do work for a company that operates in a complex field. How do you explain what wetransform does to other people?
I see at least two different things that wetransform is doing.
One is the major products that harmonise geospatial data. As I understand it, huge amounts of geospatial data exists in an incredible variety of forms. In order to communicate within Europe or even the world, we need to create greater unity and make them adhere to more uniform standards. That's what "harmonisation" means and that's what wetransform's products, like hale»studio and hale»connect, are trying to help people with.
The second thing we do is projects like FutureForest. These put a bit of that harmonisation work into a larger whole, where we use all kinds of digitalisation to find solutions that can improve our environment.
How would you like the company to develop in the future? What's your dream for wetransform?
I would like to see our team grow and become even more close-knit, ideally seeing each other more often. Not just for the sake of personal contact, but also with clearly set agendas and plans to push our work forward. Communication is key, especially since we mainly work remotely. In such situations, it needs to be clear what the expectations of each person are, as well as which common goals we strive for.
It would also be great to open up even more learning opportunities for everyone who works here. We have discussed pair programming, for example. As we hire young talent, we'll have more teammates eager to learn. This will increase our existing knowledge pools and to free people's hands a bit from their main tasks and give them the opportunity to occasionally teach others.
If you're interested in working at wetransform, check out our careers page!