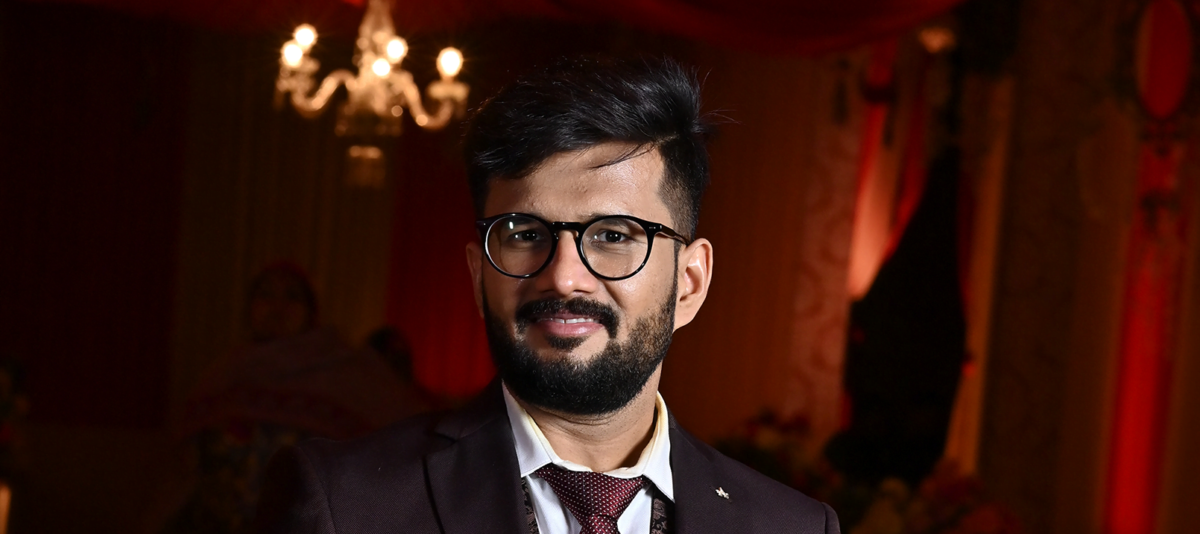 Meet a wetransformer – Kapil Agnihotri, The Back-end Guy
During this series, we are looking to show off the many different humans who work at wetransform, as well as take the opportunity to get to know each other a little better.
Hi Kapil, welcome to the meet-a-wetransformer experience! Please, introduce yourself.
Hi! I am Kapil Agnihotri and I'm from India.
After completing my bachelor's in computer science in India, I started my career with Infosys. This is one of India's top IT companies, with a world-class entry-level employee program. During my time there, I was introduced to professional life – I learned about work cultures, project structures, and how to deal with customers and clients. I must say those were some of the most beautiful days of my life; the campus was like its own city with all the amenities inside it.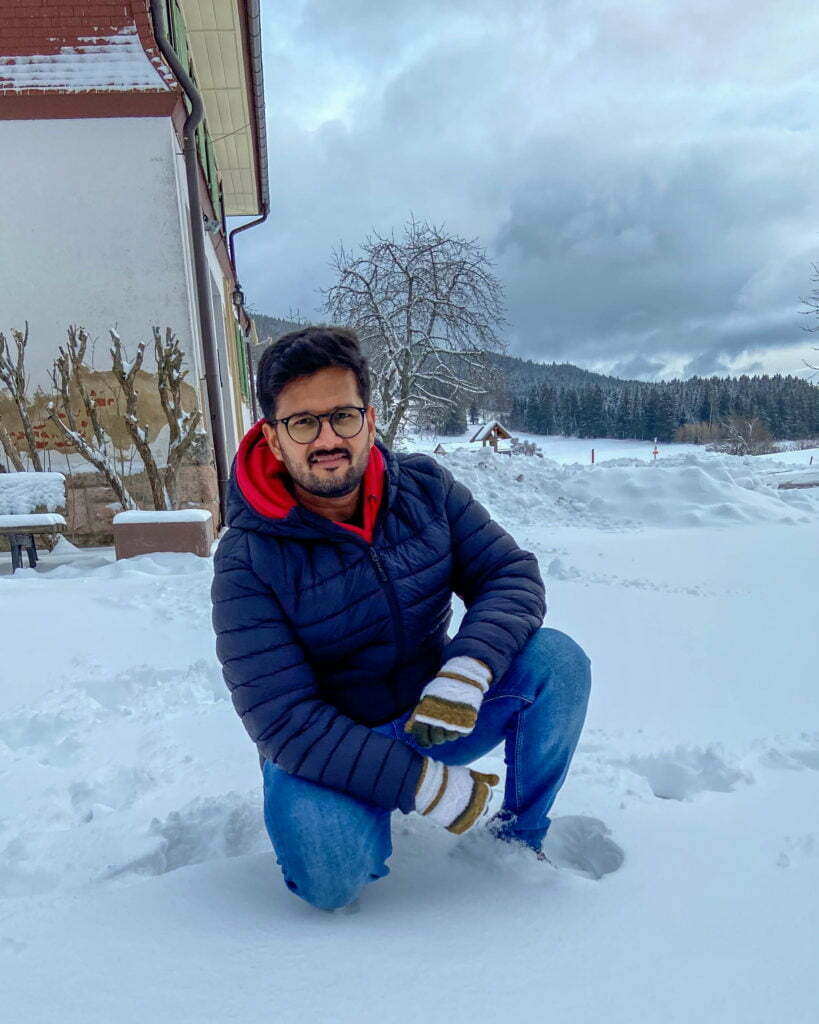 After a few years, I decided to move to Germany for a master's in computer science.
Why a masters? Because for me it was always a dream to get a master's degree in my field. Why Germany? There are so many reasons… one of them is that I worked with a lot of German clients, and had also visited Germany for work. I was so impressed by the German work culture, work-life balance, and not to forget brilliant minds, excellent researchers, and many other things.
After the master's, I was thrilled to receive an offer from wetransform! I chose to work for a start-up because, compared to big companies where the work may be more defined and repetitive, wetransform could give me a culture that was flexible and fast-paced. Most importantly, I joined wetransform because it lines up perfectly with what I had done before as a software engineer and also what I had learned in my master's – things around geospatial data, programming in new languages, and also machine learning.
My official role is Senior Java Software Engineer but you can call me "the back-end guy." Any back-end task you name, I will either have worked on or will work on in the future. The bulk of my tasks surround our hale»studio and hale»connect product lines.
Actually, as of today, I completed one-and-a-half years at wetransform!
Congratulations! Do you have a favourite memory from this time?
The offsite workshop in Titisee!
I remember throwing snowballs at John and Thorsten, and the brainstorming sessions.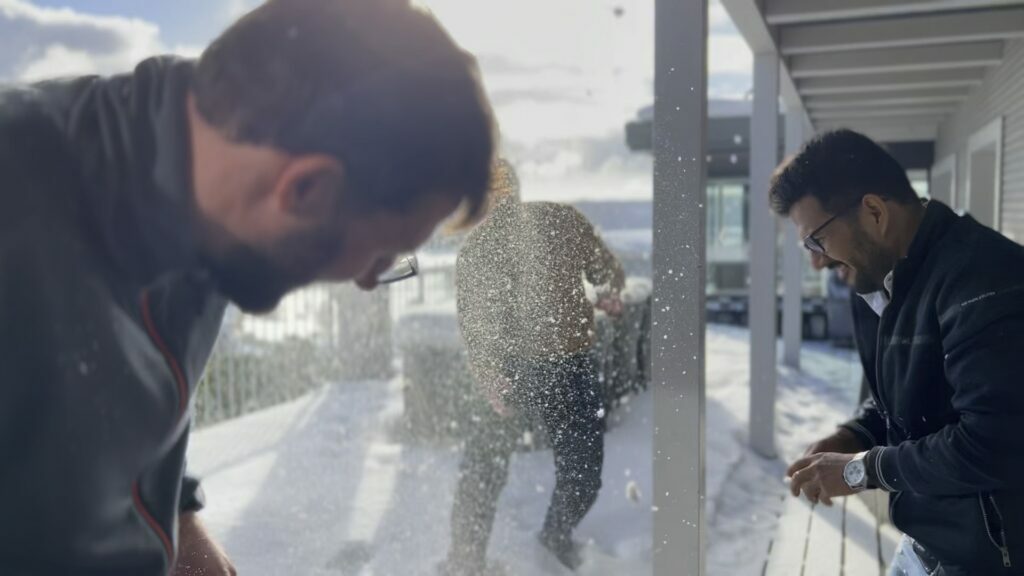 Together with Akshat and another Indian colleague, I also cooked aloo paranthas, biryani, raitha, and gajar halwa for dinner for the entire team on one of the nights. Flaminia even made dessert! Cooking such a big dinner for so many people actually took a lot longer than expected. Everyone helped and it was funny to see that our Albanian colleague, Livia, was better than Akshat at making paranthas! (laughs)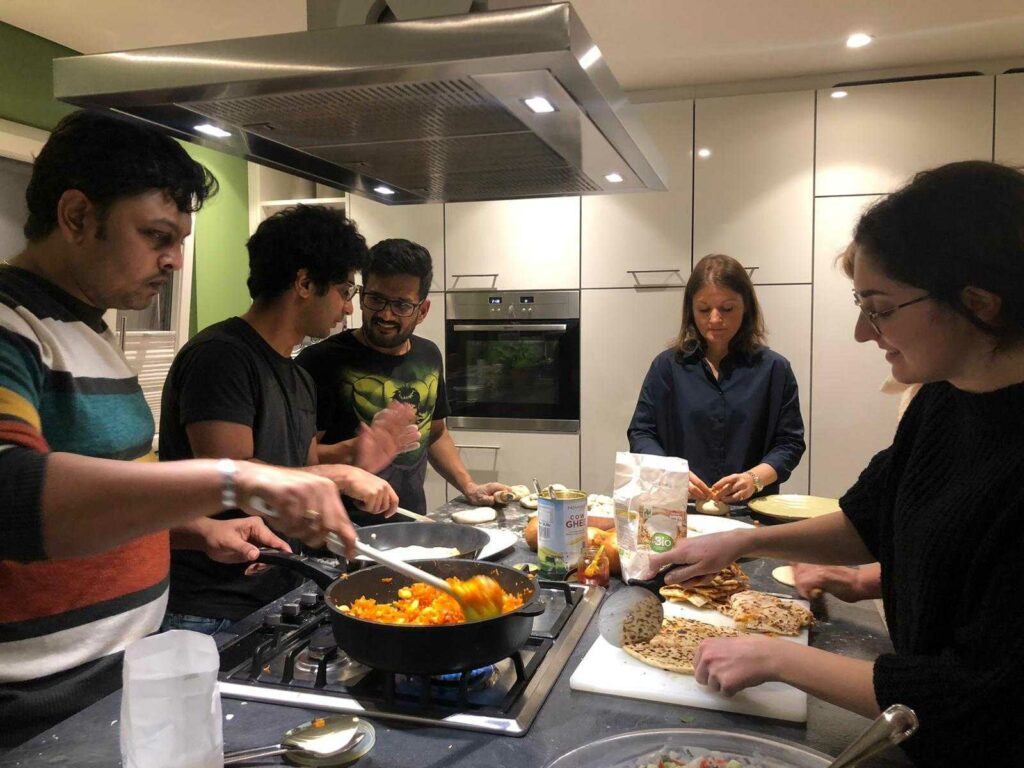 That workshop was definitely one of the highlights!
What do you like to do on your time off?
I like to spend my time with my wife. We video call with my and my wife's parents for hours and this is a daily routine.
Then comes my gym time. As I wake up excited to work, I wait for the evenings to hit the gym. There are also times when the gym hits me and I have to take some time off from it due to some injury, sometimes small and other times not so small.
I also like traveling, driving, cooking and sometimes shopping. Most recently I bought a new pair of boots! (proceeds to show us his new boots, which we can confirm to be very nice)
As the back-end guy, what kind of challenges do you tackle at work?
My biggest challenge when I joined wetransform was to understand the many different services that make our hale»connect work.
Every service is different. Some are forked and some are part of other projects, and many are written by the colleagues at wetransform. This is what I love about being a back-end developer. It excites me to wake up daily and do something new, learn something new, and code in a different language instead of doing the same thing forever and ever.
Also, not to forget, the INSPIRE standard is also quite challenging. It is something that I am still trying to figure out fully and get comfortable with. I'm grateful to my colleagues who are helping me understand the standard.
I thought learning about geospatial data during my master's was enough to easily understand INSPIRE standards and what we do here at wetransform, but I must admit that I was wrong… what our products can do is sometimes beyond imagination.
What is something about your job that you keep having to explain to people?
My job is to let people from different nationalities easily communicate with each other on ground-breaking things.
Think of Europe, it has so many different countries. Each country has its own language, own format, and own way of storing data. But together - as Europe - they are one.
With them having data in different formats, they cannot understand each other. And the data they would like to communicate with is so important for our future, because it is environmental data.
Where are the areas where forests are depleting? Which places have high noise levels? What are automobile air pollution trends? Etcetera.
These things are so important for countries not just to communicate about, but also to understand each other fully. Here, wetansform pitches in.
We have our products hale»connect and hale»studio, which standardize data. These products let different countries, which store their data in different forms, communicate with each other and understand each other.
What's your dream for wetransform?
If anybody speaks of transforming data, they should speak of wetransform. We should make our platform so efficient that everyone who wants to be INSPIRE-compliant uses our products. I'm sure this will ultimately happen.
Moving away from the product side to the company side, I would really like to see wetransform move to a full-fledged grown-up phase from a start-up phase.
If you're interested in working at wetransform, check out our careers page!