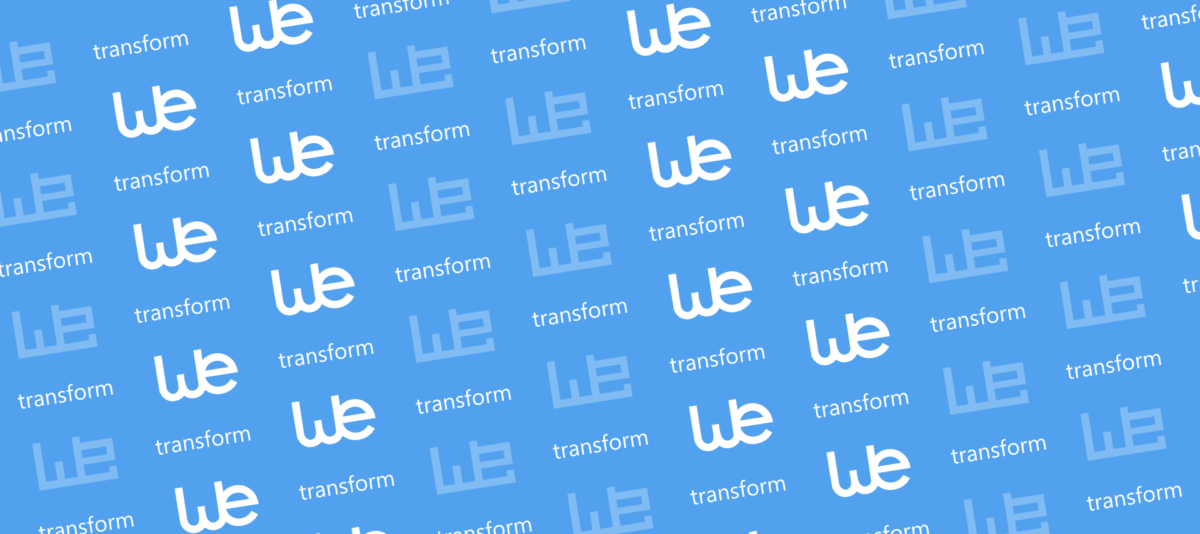 Data Standards Beyond INSPIRE
As a decision maker, you know that it can be hard to get things done.
With the digital transformation in full swing, there are always new programs and regulations that require your full attention. Prioritising these challenges is hard, which means that finding ways to do things more effectively and efficiently is essential.
Whether your organisation only has a handful of employees or hundreds, this remains true. Often for somewhat different reasons, but:
There's always an ever-increasing backlog
There are only so many hands
There are only so many hands you can afford to spare on any particular area of that backlog
It's why it pays to find a solution that will actually help you, rather than just add to your ever-growing pile of software and processes.
Interoperable Data
Data is at the core of making your organisation more digital and more effective. Data can create a bridge that connects people and processes, but to do that it needs to be interoperable.
When you make data more accessible, you can draw faster and better conclusions, give clearer recommendations, improve processes, and find some way to make all of our lives better. Earlier this year, the European Commission's Joint Research Centre even concluded that enhanced interoperability alone could save citizens, governments, and businesses billions of hours. A promising prospect indeed!
Usually, an organisation is juggling the implementation of multiple data projects, each different in scope and each with unique challenges.
An INSPIRE implementation, for example, can be time-consuming and expensive because of the complexity of the implementing rules and technical guidance. Meanwhile, the reporting for the Environmental Noise Directive (END) has recently been updated, now demanding the delivery of a GeoPackage rather than an Excel file.
In short, implementing data processes without the proper tools and know-how can be a pain. Especially if you have different standards and regulations to work with, a lot of which require expert knowledge that you may or may not have access to.
This means that for every compliance requirement there's another project, another process, another tool, and another bunch of resources taken up. How do you decide how to prioritise these projects? And how do you even know what could be prioritised?
What about interoperability and efficiency for all of that?
Some Good News
The good news is that there is a level of overlap among all those projects!
Some of them even play together particularly nicely.
For example, the European INSPIRE and Environmental Noise Directive have significant overlaps. The same is true for INSPIRE and Germany's XPlanung standard, on which we wrote recently.
These overlaps make it very easy achieve compliance to one when you are already compliant the other:
END implementers can become compliant to both INSPIRE and the END reporting requirements by delivering their data using the END-compliant GeoPackage schemas, or INSPIRE-compliant GML. Alternatively, END-compliant GeoPackages can be used as source data and mapped to the INSPIRE Human Health and Safety GML Application Schema in hale»studio, or vice versa.

If you have already implemented a national standard, like the spatial planning standard XPlanung in Germany, it is very easy to use central transformation processes to also create the INSPIRE Planned Land Use data sets. In Germany, the central agency for XPlanung worked with wetransform to develop these and make them available to the community, so that anybody who implements the national standard gets INSPIRE without extra effort.
Taking advantage of such synergies helps bring things forward. Rather than fighting stakeholders left and right, each clamouring for their own preferred allocation of limited resources, the focus can be on a single issue and result in multiple solutions. Any remaining compliance requirements become easy wins.
To implement such a process quickly, without risks, hundreds of organisations rely on hale»connect. This platform is the most powerful tool when it comes to making data sets compliant and accessible. It cuts down the complex task of validating, transforming, and publishing datasets as services, coupled with metadata, into a single user-friendly automated workflow.
You can create and publish reports, data, and services for more than 5000 schemas, including national and international standards, environmental reporting templates and other with just a few clicks, allowing you to quickly leverage reference models like:
There's even a free publishing trial!
The Next Steps
In order to meet multiple compliance requirements at once:
Gather up all the open compliance requirements within your organisation.
Look for overlaps between those requirements.
Assess your current technology stack and how it relates to the task(s) at hand.
Optimise the processes for metadata management, data transformation, and publishing.
Find clever ways to automate the process to save time in the long run.
Should you need any support with this process, contact wetransform. We will be happy to advise you on any existing synergies and explain how you can achieve the most compliance with the least possible effort.
Let's get things done!