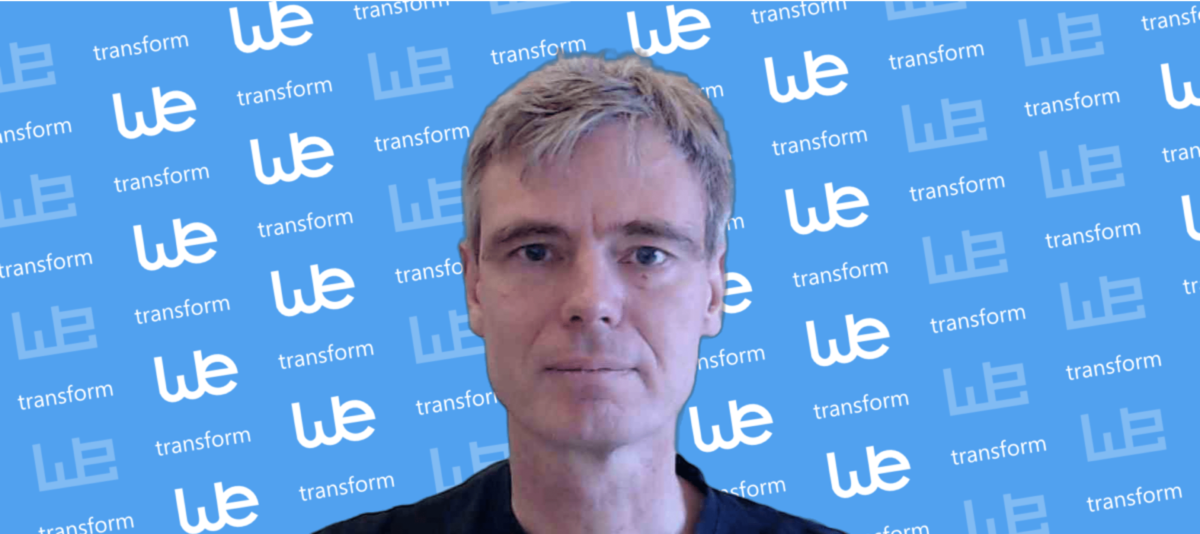 Meet a wetransformer – Christopher Hönn, Head of Business Development
During this series, we are looking to show off the many different humans who work at wetransform, as well as take the opportunity to get to know each other a little better.
Thanks for joining us! Could you please start by introducing yourself and your role at wetransform?
My name is Christopher Hönn and I've been responsible for business development at wetransform since the 1st of July 2019.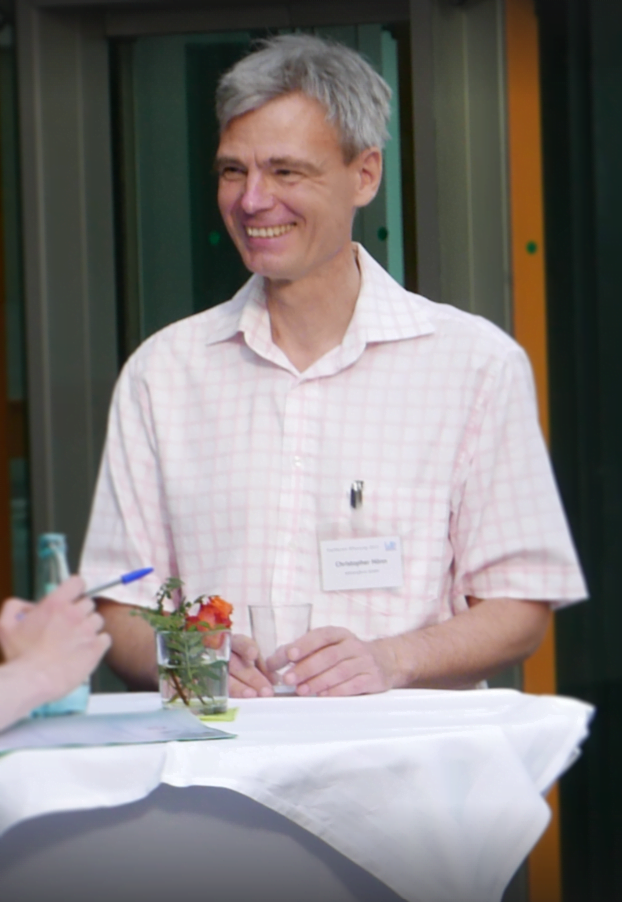 All of my tasks are centred around the question "How can we close more and better deals?".
I take care of all of the closing situations, where we have to submit offers and negotiate things, and of course how to attract new clients. From a very early perspective, as a more marketing-related process, to a more mature process with organisations that are already in a dialogue with us. I try to shape that dialogue towards good collaborations that we get paid for.
Quite the responsibility. What part of that excites you the most?
Everything!
Everything that leads to a contract.
Every sold contract is a success. Of course, there are differences between these contracts. They feel different, they are different, but every sale feels good.
Could you tell us a little more about what kind of clients you sell to?
That's a wide range.
Geographically, I'd say about 70% of them are located in Germany, another 10% in Austria, and the remaining 20% are all over Europe. Primarily in countries like the Netherlands and Denmark, but there are also exceptions outside of that.
In terms of the types of organisations, they are all public sector. They are all dealing with geodata. They are all having issues with data standards like INSPIRE and the European Noise Directive across Europe or, in Germany, XPlanung. It always depends on the specific issues of these organisations, but they all need support and solutions for managing their geodata with respect to these new and open standards.
How do we help them with that?
The first thing is that we always listen.
That's not helping them, but it's an important prerequisite to understand where they are and what they need to do.
We help our clients with managing their geodata, specifically when it comes to implementing new open standards in a highly efficient and effective manner.
We help them by disseminating relevant information. Obviously, we are the experts in our area and our clients are not. That's why they interact with us. That's normal. So, they profit from our insights. Some of that's for free, our webinars and our website for example, and others are paid for, like training and transformation services.
In the service area, we primarily focus on helping our clients to become independent from us. They need to be able to do things by themselves. That's our first approach. If that's not what they want to do, we can also assume responsibility for the outcome and do the job on their behalf, which is a different way of collaborating.
However, we're not trying to sell as many service hours as possible. That's not the strategy of this company. The way wetransform works now means that we have to be selective about where we put our service resources, also in terms of where they create the biggest impact on other sales and the product side.
The products are another way of helping clients. In these cases, hale»connect, with a license and all the required updates and maintenance, is a solution with a certain degree of customizability that allow users to achieve what they want successfully and efficiently. There is sometimes also a service for operating that software and also for operating and hosting the infrastructure.
At the moment hale»connect is mainly known within the niche market of INSPIRE, but we have a lot more to offer. Wherever all these new open geodata standards are introduced, that's where our competence and our data management process and platform are helpful. I think this is something that we have solved in a very good way, both from a technical and a process standpoint, and at an extremely competitive price.
As someone who is very familiar with what we already do, if you allow yourself to dream, how would you like to see wetransform develop in the future?
I have a deep-rooted feeling that if we only had enough time, years and decades, in the end we would own the entire INSPIRE-market in Europe. That is my personal belief.
We could and should have a huge and dominant position. If my theory holds, organisations who have opted for other solutions will incur problems that they would not have incurred with our solutions.
I am aware that that's completely arrogant, but I see a pattern growing. Slowly and steadily. We get contacted by what we call "brownfield organisations", large organisations that are saying "We have done INSPIRE. It works, it's fine, but now we have an efficiency problem and we think that maybe you can help us with that.", that's what I'm seeing.
My dream is that within a decade everyone understands that they should have engaged with us in the first place and should still do so as soon as possible. In many situations, we provide by far the best value for money.
Back to the present, how do you feel about working here?
I'm very happy to work here, with this team.
In my professional life, I have seen many different situations. Very good situations and also very bad ones. When I put this in perspective, knowing that situations can and do change, I can say right now that this is one of the very best situations I've had so far.
I think our culture is very driven by the love of quality and substance. We are not really interested in the packaging; we are interested in the content. I think that's a prerequisite for a good business model. Of course, there are other successful companies who sell more based on the way they package and communicate things, but we're good at content.
It's expected that you understand and do your part. You can grow into that, that's fine, but you should know what to do and how to do it in your area. This only works if everyone has high aspirations for their own outcomes. There are no processes in place that control this in a punishing way. It requires people who understand what their content is and how to make this content a productive asset to the company.
At wetransform, I can really focus on what I'm good at. I'm not dealing with corporate bullshit. That's really what I enjoy.
It's probably part of my personality. I'm not a highly emotional individual. Not really introverted either, but I don't need much to feel good in my personal life. I can live a very quiet life quite happily. If I can simply do my work and be successful doing that, I'm very happy to do so.
Which nicely leads into a follow-up question, what do you enjoy when you're not at work?
Oh, my family!
I have two bosses at home. Which is not always easy, I can tell you.
Then, if there's time left after work and family, I'm fighting the moles in my garden.
If you're interested in working at wetransform, check out our careers page!