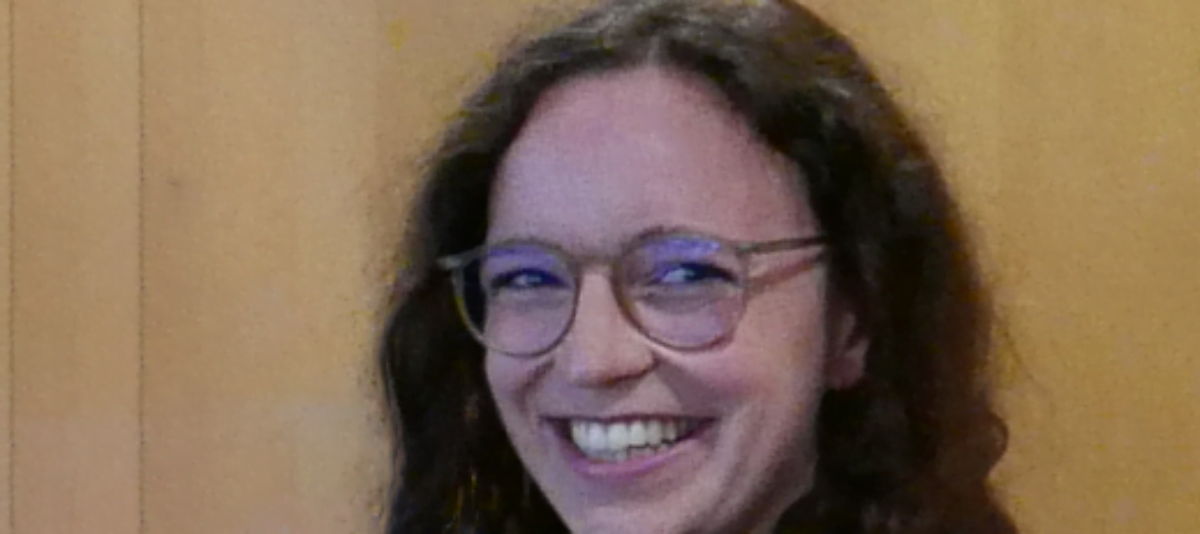 Meet a wetransformer – Johanna Ott, Senior Consultant for Geospatial Solutions
During this series, we are looking to show off the many different humans who work at wetransform, as well as take the opportunity to get to know each other a little better.
Would you like to start with an introduction?
My name is Johanna, Johanna Ott if you want to be official about it. I'm from Germany and originally an environmental engineer. During my studies, the focus was on spatial planning and I also started data content modelling. Whilst working on my master's thesis, I got in touch with INSPIRE. At least in Germany, when you get in touch with INSPIRE, you also get in touch with wetransform and its products.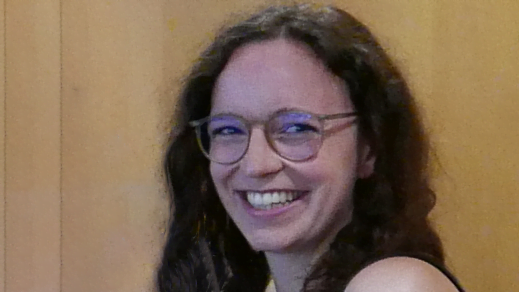 Now, I am a senior consultant at wetransform. What that means is that I help customers with the products they use by either providing them with training, or doing projects together with them.
You say you were already working with INSPIRE at university. How did you come across that in the first place?
That's a good question!
I wrote my master's thesis for the Hessian Environmental Agency. I had already done an unrelated internship there between my bachelor's and master's.
My mentor was very interested in INSPIRE and asked me about my contacts at the Hessian Environmental Agency, as they would have to implement it as well.
The question put to me was: "Can you ask them whether you could write a master's thesis on INSPIRE with them?"
Which is how I became the first person within the agency to really deal with INSPIRE. I had to get into it pretty much on my own and pretty much from scratch.
I know the struggle that our customers have.
Which parts of your job do you find the most exciting?
What excites me the most is definitely helping people. I think that's a really great part of my job that I get to help someone every day. There are always customers who need help and I can provide a lot of that by now, because I've worked with our products quite intensively for years.
That's really fun and a big motivation, especially when you get "Thank you"-messages.
I also enjoy working with environmental data. There's still this little voice in my head, saying that once we have sorted all the data, we'll also be able to react better to changes in the environment. I really still believe that it's a good idea to collect data in a harmonised way, so we'll be able to exchange that with each other. I'm convinced that starting to do that now is crucial to inform future decisions that we as a society will have to make. Working here, I still have the feeling that what I'm doing has a social impact and that's something I really like.
I also just really like to sort data. It's still fun for me!
Do any particular cases where you can really help people stand out?
Mostly the training sessions, I think.
It's really the feeling of getting to sit down with people and, after introducing the basics, solving their specific issues together. This can be fulfilling INSPIRE, or utilising XPlanung (the German spatial planning standard), or general data harmonisation. Once you solve that puzzle, you end up with something that's genuinely helpful to them and I think that's really great.
I was still pretty young when I gave my first training and it was really exciting. I got to go to clients, thinking that I was the one who was supposed to know and teach everything! That was definitely a really good experience because it turned out that the customers are really nice people. I've never had a moment in a training session where anyone was asking for things I didn't know or couldn't find out for them. It really helped me understand customer relations and that it's okay if you don't know things immediately, so long as you're honest about it. That's what we're aiming to do all the time. There's really a lot of transparency in our communication.
That sounds like a really good moment. Do you have other favourite moments?
The offsite workshops.
That's always a good time, especially since we are now working more remote than we ever did. It's good to meet people in person, to talk, and to have discussions with the group that are hard to realise in everyday work. I think we're quite busy and that everyone has a lot to do, so sometimes it's really good to have these days to just meet people and talk about strategic and more basic things.
So that's definitely a highlight from a more internal point of view.
From the internal to the external, how would you describe wetransform to someone who's never heard of us?
I need to explain this a lot, because very few people know about spatial data. Which is really funny, because everyone uses spatial data almost every day on map apps! It's there in everyday life, but people don't think about it.
We help our customers to put data in a format that allows them to share it with other data providers, either within their country, in Europe, or across the world. There are a lot of existing data standards and this concerns both the format of the data as well as the technology and interfaces used to share it.
What wetransform does is provide two tools.
hale»studio helps create the data in the required format and hale»connect helps to publish and share the data in the correct manner, as defined by European or worldwide standards.
That's very clear! It would be nice to learn more about you as a person. Could you tell us a little more about your interests?
One of my biggest interests is the environment.
I do a lot of gardening. Seeing all of these little plants grow is a great way to free my mind a bit. It's really satisfying.
I like to do sports. In the past, I used to play rugby and even though I can no longer do that myself I remain active at the club, helping out where needed. I also like to go for runs and do some yoga, which is of course the most natural thing to come along with rugby. 🙂
I'm also hanging out with a young woman from Afghanistan regularly. I'm basically her tutor for the German language and culture. It's quite challenging, but also a good contrast to what I'm doing here. Less data- and number-focused and a little more social.
Do you have any dreams for wetransform?
By the nature of my job, I have a customer-driven perspective. My dream would be to have a more intuitive user interface and even better guided workflows in our products. That would also help me onboard people who are less techy.
Personally, I really appreciate working here. There are some obvious advantages, such as the remote work, but as one of the longest-serving wetransformers it's always been a super helpful surrounding. Even in the most stressful phases, everyone always remained super helpful and flexible. I really think we're doing a great job here and it's still fun!
If you're interested in working at wetransform, check out our careers page!