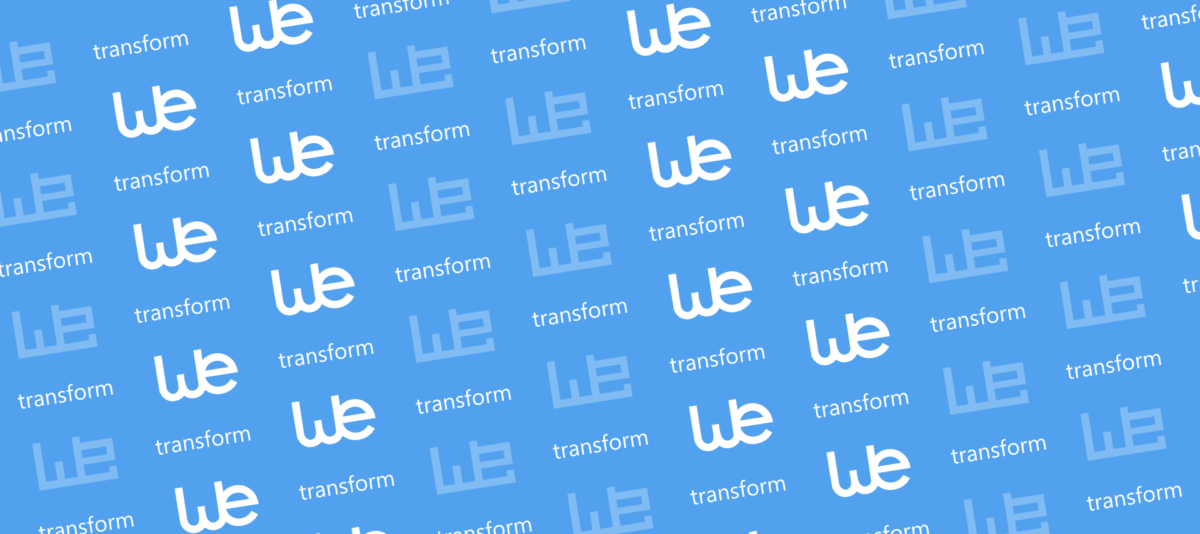 Looking back at our Offsite Workshop
Picture the scene: Late January, snow drifts down in a picturesque village nestled deep within the German Black Forest.
The wetransform team, now fifteen people strong, has gathered for some much-needed face time and strategy work.
This was my third team offsite at wetransform (should've been the fourth, thanks Covid), and it was particularly exciting because it represented a period of change.
The schedule was slammed with discussions around scaling operations, incorporating new team members, and - of course - discussing the company's future in an ever-changing world where the interoperability of data is more important than ever before.
Moreover, and probably more than we initially realised, it was also great to see most of the team in one place after a pandemic-induced hiatus.
As usual, everyone from the team was invited to the workshop and no one was left behind. Everyone was given an opportunity to present their perspective on different items, even if the discussion was on a topic that was not related to the domain expertise of the team member. Even Franziska, our Senior Project Manager, who could not join because of her maternal leave, attended the sessions virtually and – as one of our colleagues aptly put it – "was the laptop" as everyone continually worked to make sure she did not miss out on anything.
Here are some of the key takeaways from the few days.
New people, new visions
Six of the fifteen attendees were new to the company. With that influx came a colourful range of backgrounds - ranging from GIS to theatre - and five nationalities, all united by the desire to bring positive change through reliable, interoperable data. They brought in a variety of fresh experiences which, when intertwined with the experience of wetransform veterans, led to some pretty cool ideas. We dedicated time to our current and future onboarding process, as well as the challenges and opportunities of scaling and organising work in a growing company.
Scaling the start-up wall
When I started at wetransform, we were a team of ten. This allowed us to make the kind of swift, flexible decisions that allow you to deal with the joyfully chaotic nature of an early-stage start-up.
Since then, we have grown to a team of fifteen.
While we still remain agile and flexible (in part thanks to Claudia, our Senior Consultant and part-time digital yoga instructor), the time has come to shift to a clearer organisation of roles and responsibilities. As we continue to scale our operations (the amount of data on our platform has grown by 1760% in the last year), we realised that competencies now need to be more focused and diversified only when necessary. The question was – how do we achieve that?
Luckily, the free-flowing nature of our workshops and candid discussions led to multidisciplinary ideas on the organisation of work. We also came up with ways to understand and handle the ambiguity in responsibilities that can pop up in a dynamic start-up.
Rebuilding culture
Honest and open communication with a tinge of playfulness has always been a cornerstone of the culture at wetransform. We looked inwards to see how the pandemic had affected that culture.
The open nature of the discussion encouraged teammates discuss their struggles and created an atmosphere in which we could both vent our problems and look for sustainable solutions, as well as highlight things that were working well for us.
More than half of our team is international, and we also have a large mix of characters ranging from introverted to extroverted, so it is important for us to put in the time and effort to provide everyone with the best possible working environment.
The candid discussion allowed us to understand the struggles being faced, the highlights of the situation, and how to move forward to accommodate the changing demands of a dynamic working atmosphere.
Strategy
So far, wetransform has been focused on the harmonisation of data for open standards such as INSPIRE and XPlanung. We have helped over 1000 organizations achieve compliance with OGC standards with hale»studio and hale»connect. In the process, we have attained a deep knowledge of large-scale data operations.
As one of our colleagues likes to say: "We deal with the ugly stuff."
We know people will come to us with the data sets that nobody else can figure out and we excel at making those incredibly complex data sets compliant to the required standard. However, this does not mean that we are sleeping on new developments and new ways in which our expertise can help better the world.
In the coming year, we want to focus on data spaces. In service of that, we have already established the Environmental Data Spaces Community, to which we will happily welcome new members.
The fun stuff
While many offsites are notorious for "totally-not-mandatory" "fun" activities, the wetransform team is very aware that people have subjective perspectives of what is fun for them and always aims to respect that.
We took some unstructured time off to enjoy the Black Forest, where everyone was free to do what they wanted. Some went for a walk and some went for a run – Kate, our Product/Drone Manager brought out her drone, which we all had a lot of fun with, but were still cautious of where we were flying since we are literally working on a project surrounding drone no-fly zones in Germany (see: the fAIRport Project).
In lieu of team-building egg-and-spoon races, we opted for a night of communal cooking; an ambitious project headed by the three Indians on the team and Flaminia, our Data Scientist/Dessert Expert. It turned into a serendipitous (and mildly stress-inducing) activity that resulted in enough food for the evening and plenty of leftovers for the team to take home after the workshop.
Conclusion
All in all, we had some very productive days in a beautiful area. We spoke about strategy and culture, and everything in between. These few days were very valuable in the traditional business sense, but we also decided that it's worth it to take things one step further and truly foster a people-focused culture. In the future, we plan to have longer offsites that are more focused on getting to know each other in a slightly more informal setting and generating free flowing ideas.
Sound like a fun place to work? Check out our careers page here.