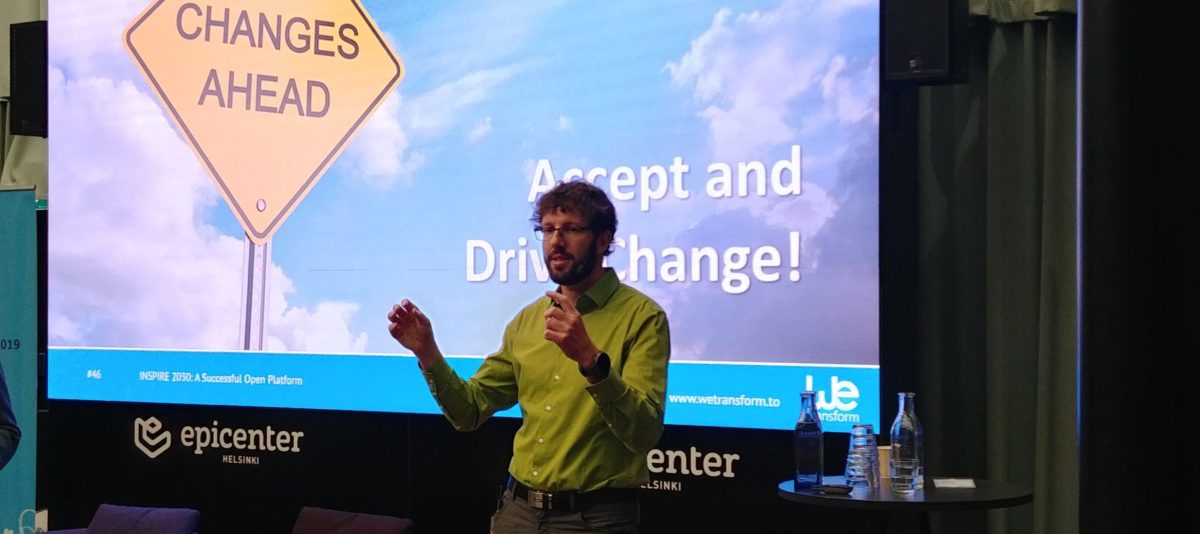 Current Status and Further Developments of Spatial Data Infrastructures with Thorsten Reitz, wetransform CEO
Recently,Thorsten Reitz, CEO, was interviewed about the current status and further developments of spatial data infrastructures.The interview was featured in GIS.business, and the original German version can be found here.
This interview was conducted by Gerold Olbrich.
How do you evaluate the current spatial data infrastructures (SDI) 15 years after the INSPIRE directive?
As always, there are positive and less positive aspects. On the one hand, spatial data is much easier to find and use today than it was 15 years ago. Thanks to INSPIRE, more than 80,000 spatial data sets have been made available and are in high demand. This includes many exciting datasets that cover entire countries. These spatial data sets are uniformly documented and relatively easy to use, particularly for users outside of the GIS community.
On the other hand, INSPIRE has not achieved its goal of making data uniformly accessible across all of Europe. As of today, only about 20% of the data sets are accessible in any form, and less than 5% have been fully harmonized. Within the group of fully harmonized data, there are many data sets with unclear terms of use, or that are not fully usable due to technical and content-related problems. The inconsistent implementation is due to an insufficient level of commitment, late and low investments in central infrastructure (such as the validator), and the suboptimal usability of complex GML data for "classical" GIS users. Most importantly, the INSPIRE SDI does not provide access to datasets that are sensitive and are not classified as open data.
What are the consequences of limited data access?
Well, the missing data is needed in various domains such as spatial planning, environmental protection, or for the efficient and environmentally-friendly implementation of infrastructure. We repeatedly see different actors building parallel infrastructures – even within the European Commission. The original data can then achieve only a fraction of what it should. However, the EU has recognized this and wants to address the existing problems with its data strategy and the introduction of European data spaces.
What opportunities do data spaces offer in the context of SDI?
Data spaces are a mechanism for securely sharing data within a community. The data owners and data subjects (i.e., individuals and organizations) can determine who is allowed to do what, when, and for what purpose with their data – and thus retain data sovereignty. The key opportunity that data spaces offer is to enable the use of valuable data under transparent conditions. The data providers also benefit from the dramatic increase in value of their data when it is actually reused. Furthermore, it is ensured that data is only used as agreed.
What are the current developments at wetransform regarding SDI and data spaces?
I found the concept of data spaces very exciting from the beginning because I have been dealing with data sovereignty and concepts like SOLID, which serves to control personal data on social platforms, for several years. When the data strategy was published, wetransform immediately took action. As a member of the International Data Spaces Association, we are building an "Environmental Data Spaces Community". We are collecting experience with the necessary processes and tools in concrete projects, such as the establishment of a forestry data space in the FutureForest.ai project. This data space is essential for providing information on optimal climate-adapted forest conversion. In one to two years, our customers will easily be able to bring their data into the various data spaces.